Healthcare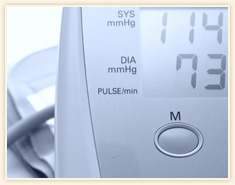 Many people searching for real estate in the beautiful Blue Ridge Mountains of North Carolina want to know information about the schools, healthcare and general lifestyle found by living here. On this page we've provided a bit of information on the hospitals, and different health related facilities in the High Country. You'll rest well knowing that your health and medical concerns will always be taken care of when you live around the areas of Banner Elk, Linville, Sugar Mountain, and Beech Mountain.
Banner Elk and our region of the High Country are home to some excellent hospitals and urgent care facilities. The resort areas of Banner Elk, Linville and the surrounding locations are served by Charles A. Cannon Jr. Memorial Hospital. Built in 1999, this hospital offers comprehensive healthcare services using only the most advanced technologies. Offering emergency services as well, Cannon Memorial Hospital became a Critical Access Hospital in 2005.
Just a short driving distance from Banner Elk is Watauga Medical Center located in Boone, NC. Watauga Medical Center and healthcare system is home to the Seby B. Jones regional cancer center and provides an extensive variety of services to the community.
The Broyhill Wellness Center and the Avery County YMCA are great facilities dedicated to health and wellness. At each of these places you can enjoy a variety of activities and classes and learn more about maintaining vital health.
Learn more about the phenomenal doctors and hospitals in our area by browsing through our site. We sell real estate across the NC Mountains and can help you find Banner Elk real estate for sale in lovely neighborhoods with great resort locations. Contact us today and let us be your guide to the High Country.
Avery County YMCA
435 Hospital Dr
Linville, NC 28646
828-737-5500
Banner Elk Pharmacy
110 Park Ave
Banner Elk, NC 28604
828-898-4271
Broyhill Wellness Center
232 Boone Heights Dr
Boone, NC 28607
828-266-1060
Cannon Memorial Hospital
434 Hospital Drive
Linville, NC 2860 28646
828-737-7000
Seby B Jones Regional Cancer Center
184 Virginia St
Boone, NC 28607
828-262-4332
Watauga Medical Center
336 Deerfield Rd
Boone, NC 28607
800-443-7385